Frequently asked questions at Kirk Caravan Service
Frequently asked questions
How ofter should i have my caravan serviced?
---
We reccomend once a year, If your caravan is still under manufacturers warranty then it may be compulsary within the manufacturers guidelines.
---
When should my caravan be serviced?
---
This is dependant on wheter the caravan is still under manufacturers warranty or not, if yes then you usually have a window of around 6 weeks either side of its original purchase date (refer to manufacturer guidelines). If not then we reccomend every 12 Months.
---
Do you work on motorhomes or static caravans?
---
At present we will do Habitation certificates on motorhomes (not the mechanical side) Currently we do not work on any Static Caravans.
---
How long does a service take?
---
Caravan services can take up to 4 Hours Motorhome habitaton checks can take up to 2.5 Hours
---
Do i have to bring my vehicle to you?
---
Yes, our workshop in based at Unit 2B Block 2B 5 Young Road Caldwellside Industrial Estate Lanark ML117SR
---
What happens if you find problems during my service?
---
Some problems may lead to additional charges but we will always ask your permission before applying these.
---
What forms of payment do you accept?
---
We accept all Major cards, Paypal, BACS or cash, Currently we will not accept cheques.
---
Do you do water ingress repairs?
---
Yes we can undertake many water ingress repairs but these are subject to an estimate before hand.
---
What is involved in a caravan service?
---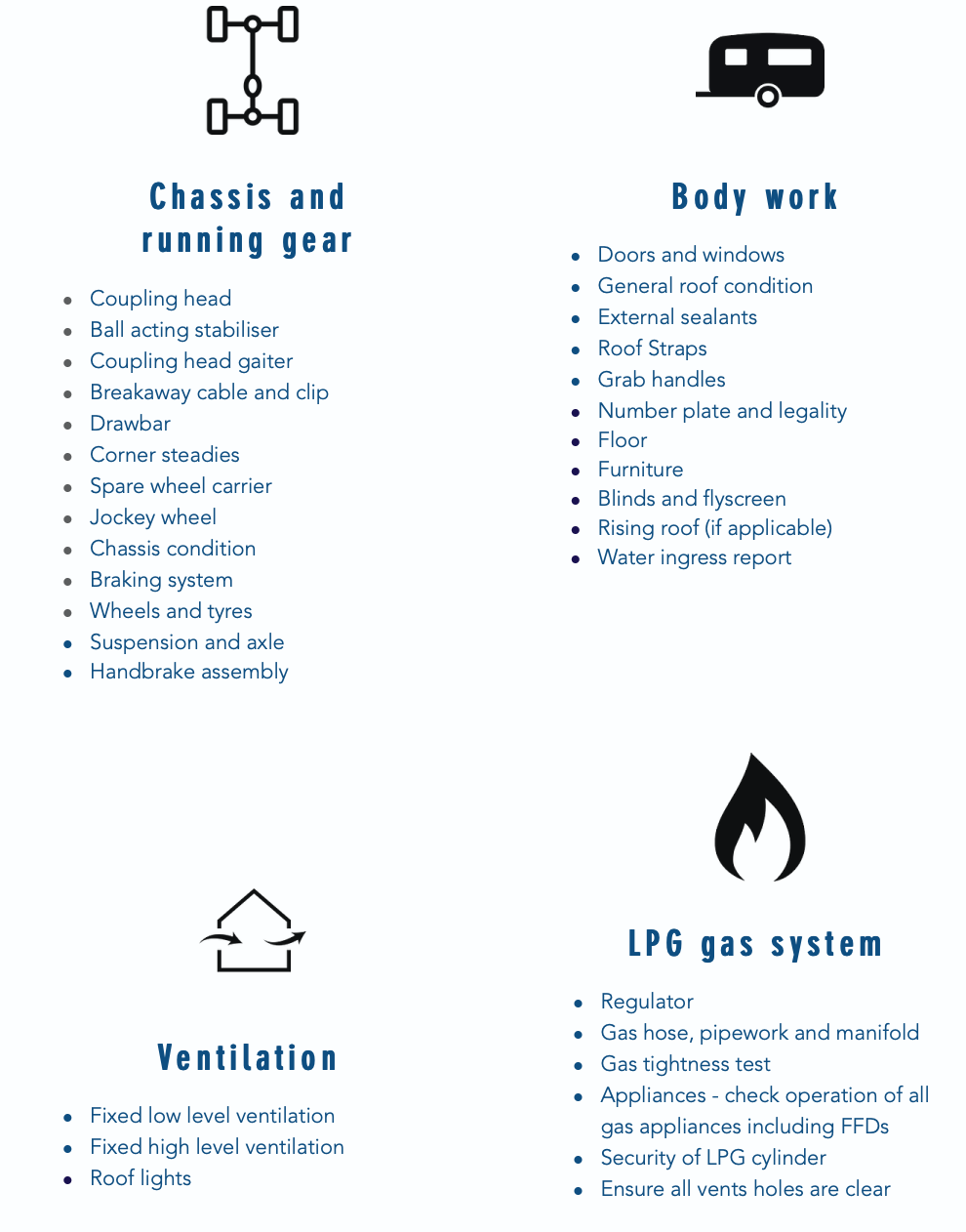 ---
---